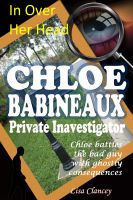 In Over Her Head Chloe Babineaux Private Investigator
Chloe is hired to discover the identity of the body found at her clients mailbox. He wasn't left behind because of postage due. It's up to Chloe and Tony, her best friend's boyfriend visiting from Miami to find out who he is and who killed him. She also has a little help or ghoulish hindrance, however you want to look at it. Throw in a little romance and it's a lot of fun.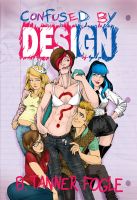 Confused by Design
Boy meets Girl - Girl is a lesbian - Boy becomes a Girl so they can be together.