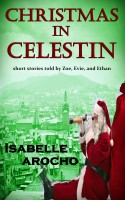 Christmas in Celestin
An anthology of stories from Zoe, Evie, and Ethan's point of view about how they celebrated Christmas. Zoe's quiet night at home quickly gets interrupted by a killer posing as Santa Claus. Evie is in for a big surprise when Caleb arrives. Lastly Ethan tries to honor his wife's wishes for Serena to have the perfect Christmas experience.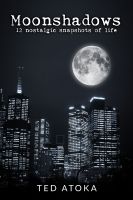 Moonshadows: 12 Nostalgic Snapshots of Life
(5.00 from 2 reviews)
This is a collection of 12 nostalgic short stories, each reflecting a snapshot of life. You'll find nothing here about death, dying, science fiction, horror, or history. You will find stories that make you smile or laugh out loud.