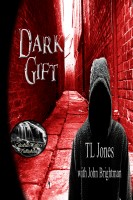 Dark Gift
by

T L Jones
(5.00 from 1 review)
Freetown, Massachusetts has a deep, dark secret. A serial killer is lurking among them and is carefully choosing his next set of prizes…prizes that will fulfill him and make him whole. Their hopes lie with a gifted psychic, Debbie Milo, and her talent for speaking with the spirit world as a member of N.E.P.R. As residents begin disappearing one by one, they must race against time to save them.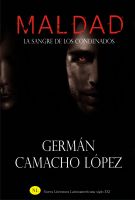 Maldad La sangre de los condenados
by

german camacho
Price: Free! Words: 187,030. Language: Spanish. Published: March 3, 2013. Categories:
Fiction
»
Horror
»
Crime
(4.00 from 1 review)
Un joven arquitecto sin filiación ninguna en asuntos religiosos, asegura haber sido contactado por una entidad espiritual que le exhorta a obrar por la salvación de la pequeña y particular comunidad en la cual vive. Su mejor amigo, un sacerdote, y su bella enamorada intentaran ayudarle a entender el misterio, que rodea los sucesos de las últimas semanas.