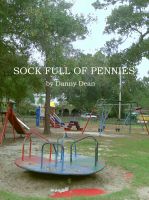 Sock Full Of Pennies
(5.00 from 1 review)
Rusty Sledge is the smallest and the brightest kid in his class. For this, the other kids beat him up and bully him to the brink of suicide. He makes a sock full of pennies and levels the playing field, and his overgrown nemesis, Barry Buckley. Then he turns his weapon into a world-wide coal mining entity that he uses to go after corporate bullies and crush a ruthless coal cartel.A gripping story.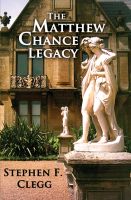 The Matthew Chance Legacy
(5.00 from 1 review)
The Matthew Chance Legacy is the gripping, split-storyline sequel to Maria's Papers. In 2006, historical researcher Naomi Wilkes and her intrepid friends and allies uncover new documentation dating back to the early 1800's, and are thrown back into a dangerous pursuit of the truth surrounding ownership of the Whitewall Estate in Lancashire.