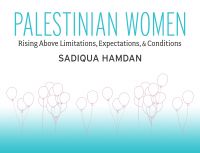 Palestinian Women: Rising Above Limitations, Expectations & Conditions
This book discusses the evolution of a Palestinian woman, from early 1900's until now. It includes fifty-five face-to-face interviews with Palestinian women ages eighteen to ninety about their perceptions regarding their lives, relationships, education, role models, religion, and views of the West.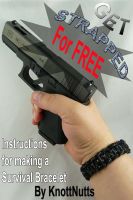 Get Strapped for FREE!!
(5.00 from 2 reviews)
Do you want to make a survival bracelet, but don't know how? This short and FREE eBook will take you through each step necessary to build a simple survival bracelet. Even if you have never tied a knot in your life, you should be able to make a survival bracelet if you follow these easy to read instructions. This free eBook is generously illustrated with dozens of pictures to simplify and stream