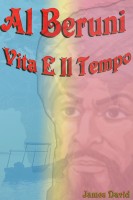 Al Beruni Vita E Il Tempo
by

James David
Egli era ben preparato in diverse lingue: siriaco, arabo, persiano, ebraico e sanscrito. Anche se non sapeva greco, aveva familiarità con le opere di Platone e altri filosofi greci, avendoli letti traduzioni arabe. Ha fatto tournée nelle regioni circostanti. Durante i suoi viaggi, ha incontrato Avicena che era anche un grande studioso.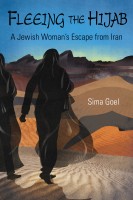 Fleeing The Hijab, A Jewish Woman's Escape From Iran
by

Sima Goel
A true account of Sima Goel, the Iranian teenager who crossed the most dangerous desert in the world rather than accept the restrictions of life in Iran of the early1980s. Her quest for freedom is a thrilling, timely inspiration for people longing to create a life of meaning.