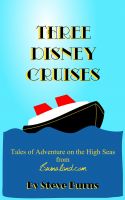 Three Disney Cruises
A look at cruising on the Disney Cruise Line ships through three different cruises over the course of 10 years. A mixture of travelogue, experiences, opinions, humor, and lots of photos.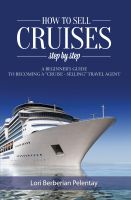 How to Sell Cruises Step by Step
Whether you are a new or seasoned agent, this beginner's guide to selling cruises provides a checklist of everything you need to know to make cruise bookings. It discusses different cruise lines and elements of a cruise booking, including reading deck plans, money matters, and how cruises work. A bonus chapter teaches how to organize your office, with sample forms for keeping track of bookings.