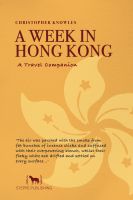 A Week in Hong Kong
'a week in hong kong' is a narrative journey through the former British colony. it is a guide but not one in the usual sense - rather, it is a lucid account of a visit that entertains as much as it informs. It is an ideal companion to contemporary hong kong for anyone interested in exploring more widely and in greater depth a territory with a fascinating, if idiosyncratic, history.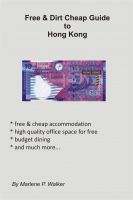 Free and Dirt Cheap Guide to Hong Kong
Want to stay in Hong Kong - one of the most expensive cities on the planet - on a tight budget? This is the guide fore you. It will tell you tricks and loop holes on how to get by with very little money and still enjoy a high quality lifestyle.