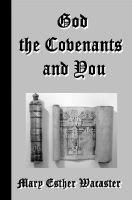 God the Covenants and You
God the Covenants and You was created to bring an understanding the reasons and purposes for the Covenants God made with Abraham, Moses and the Covenant of the New Testament under the blood of Jesus Christ.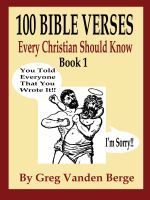 100 Bible Verses Every Christian Should Know
Have You ever had someone tell you what a Bible verse actually means, only to be disappointed, later on when you found out that they were completely wrong? Why do you think something like this happens? Well, it's the way we're trained to think and nothing more.