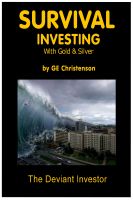 Survival Investing with Gold & Silver
(5.00 from 3 reviews)
The US government and The Fed have guaranteed price inflation through out of control spending and QE1-QE3. Inflation will destroy your purchasing power and savings unless you invest in inflation hedges, such as gold and silver. This book explains in simple terms why you need to prepare for inflation, how to prepare, and the devastation that will occur if you don't.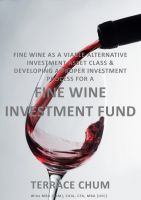 Fine Wine as a Viable Alternative Investment Asset Class & Developing a Proper Investment Process for a Fine Wine Investment Fund
(5.00 from 1 review)
This research project: 1) Investigates whether Fine Wine Investment (FWI) offers diversification benefits to traditional investment assets, i.e. Equities and Bonds? In particular, does FWI offer diversification benefits to investors investing in Chinese Equities? 2) Explores an appropriate methodology in managing a Fine Wine Investment Fund (FWIF).