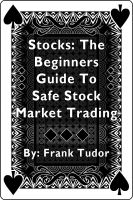 Stocks: The Beginners Guide To Safe Stock Market Trading
In this book we will talk about markets and volatility as it applies to new traders. We will talk about trading methods that work, and how to protect your emotions as a trader. We talk about how to find good stocks and how to avoid bad stocks and touch on fundamentals and technical aspects of trading. We will discuss hedging strategies and ETF index investments.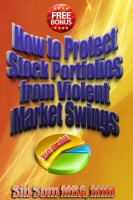 How to Protect Stock Portfolios from Violent Market Swings
Stock markets around the world have become extremely volatile and unpredictable. Savvy investors need to understand how to insulate their portfolios from sudden and violent market swings. This book will reveal methodologies that will help professional investors arm themselves with meaningful portfolio solutions to prepare for and fend off such market events.