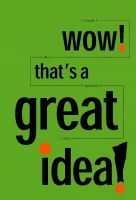 Wow! That's a Great Idea! 30 Great Ideas on Innovation from the Idea Factory
This collection of 30 insightful articles on creativity and innovation is published by Ed Bernacki, the 'Innovationalist' who started the Idea Factory in 1996. He is a thought leader on ideas about innovation and creativity. These articles are packaged into five categories to help people be more innovative in their thinking. It is a powerful way to start your journey toward innovation.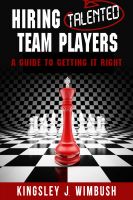 Hiring Talented Team Players- A guide to getting it right
The most common hiring mistakes seldom come from selecting unqualified people. As the saying goes, "Hire for skills; fire for attitude." The biggest mistakes come from hiring attitude problems and personality misfits. This failure is easy to understand. Personality is too complicated to determine from interview questions.