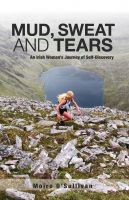 Mud, Sweat and Tears - an Irish Woman's Journey of Self-Discovery
by

Moire O'Sullivan
(5.00 from 3 reviews)
In July 2008, Moire O'Sullivan made a solo attempt of the Wicklow Round, a gruelling run spanning 100 kilometres over 26 of Ireland's remotest mountains. Mud, Sweat and Tears tells one woman's story about her passion for mountain running, a passion that has brought her to the heights of some of Ireland's most impressive mountains and to the depths of her own human limitations.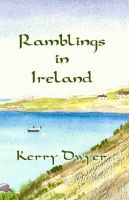 Ramblings in Ireland
by

Kerry Dwyer
(4.00 from 1 review)
This is not a book about rambling in Ireland. It tells the tale of one particular walking trip and the memories and musings it inspired. Exploring the West of Ireland is a time for meditation, spiritual reflection and strengthening the bonds of life. More practically the ability to read a map might have proved helpful.
Related Categories