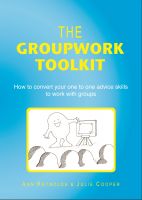 The Groupwork Toolkit: How to convert your one to one advice skills to work with groups
The Groupwork Toolkit makes group work easy for anyone used to working one to one, by showing you how to recognise and transfer the skills you already have. It tells you how people learn, how to plan, gives example session plans and a simple model to help structure your session. Includes many tools, techniques and bite size theory as well as advice on dealing with tricky individuals and groups.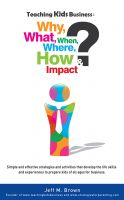 Teaching Kids Business: Why, What, When, Where, How & Impact
Simple and effective strategies and activities to develop life skills and experiences that prepares kids of all ages for business. Provides progressive thinking, ideas to implement, teaching techniques, and a solid framework to teach kids business. The use of this content will help to; encourage business conversations; help children to become more engaged in learning about business.