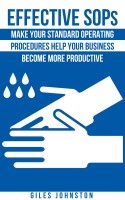 Effective SOPs
Do your SOPs work for your business? Standard Operating Procedures, or SOPs, are an essential part of any business to ensure that quality and consistency occur like clockwork amidst the busy-ness of day to day working.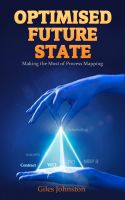 Optimised Future State: Making the Most of Process Mapping
If your process improvement work finishes with an argument over the best future state options then this book is for you. 'Optimised Future State' shares a simple yet powerful approach to take when trying to decide on what optimal future state your business should follow.