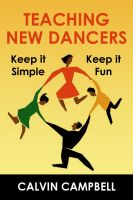 Teaching New Dancers -- Keep it Simple Keep it Fun
Teaching New Dancers is written for leaders who want to teach easy dances to people who have never danced or seldom dance. It is a collection of dances and a teaching plan specifically designed for the needs of schoolteachers, church youth ministers, recreation department personnel, camp leaders, recreation directors for retirement centers, camp councilors, etc.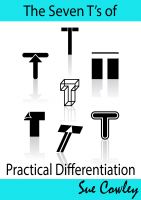 The Seven T's of Practical Differentiation
In this book, Sue Cowley offers a concise, practical and easy to read guide to the complex subject of differentiation. This book is full of practical, realistic strategies that you can use in your classroom straight away to get all your students learning. A great guide for those new to the profession, and also for experienced teachers looking to update their thinking in this area.