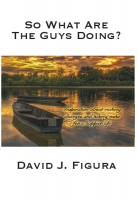 So What Are The Guys Doing? Inspiration About Making Changes And Taking Risks For A Happier Life
In So What Are The Guys Doing, award-winning journalist and author, David J. Figura shares his transformational journey and captures the narrative of 50 men regarding real life subjects, such as, career, friendship, marriage, relationship, religion, sex and midlife challenges. Reader Discussion questions suggest dialogue for personal reflection, and with couples, friends and book clubs.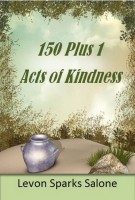 150 Plus 1 Acts Of Kindness
What do you think would happen if you decided to perform one act of kindness per week for a year? Can cooking a meal for a sick person or holding the door open for someone make a difference? Well, there are 151 kind acts suggested in this book, waiting for you to perform. Take the challenge then after a year, you decide whether being nice is worth the effort.