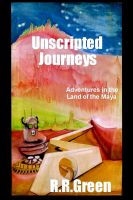 Unscripted Journeys
(5.00 from 2 reviews)
Unscripted Journeys is a true detailed account of perils, and adventures in the land of the Maya. It includes accounts of a year incarceration in a remote Mexican prison, exclusive access to Mayan village ceremonies and interesting discoveries in this mountainous region. It takes you on journeys into out-of-the-way destinations in areas of Mexico, Guatemala and Honduras.Photos & paintings.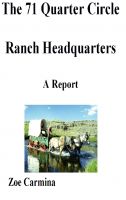 The 71 Quarter Circle Ranch Headquarters: A Report
The 71 Quarter Circle Ranch was founded by a wealthy Nebraska cattleman named John Stewart during the 1870s, and was later acquired by a Scottish consortium whose manager, John Clay, was President of the Wyoming Stock Growers Association during the range wars.