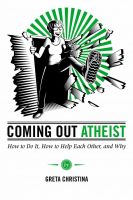 Coming Out Atheist: How to Do it, How to Help Each Other, and Why
Coming out as an atheist is a powerful, liberating act. But telling people you're an atheist can be risky. What are the best ways to do it? And how can we help each other take this step? In this compassionate, friendly, down-to-earth guide, based on hundreds of coming-out stories, popular author Greta Christina offers concrete strategies and guiding philosophies for coming out as an atheist.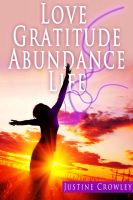 Love. Gratitude. Abundance. Life.
(5.00 from 1 review)
We all want a better quality of life than the one we already have. Our creator wants us all to prosper and be of service to others. We are here to unleash our gifts and talents to the world, and be well rewarded for this. The wheel of life is meant to be balanced, and Love. Gratitude. Abundance. Life. brings about 16 life lessons to help people attract and maintain abundance and prosperity.