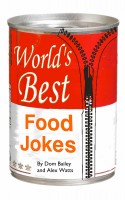 World's Best Food Jokes
Contains hundreds of the best food gags foraged from the four corners of the Earth. Ranging from curry gags - What's a chicken tarka? - to celebrity chef jokes - What's the difference between Gordon Ramsay and a cross-country run? - this book will leave you holding your sides more than a dodgy, late-night kebab in Blackpool. 100% belly laughs guaranteed.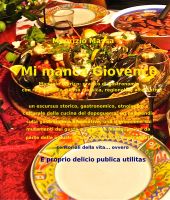 Mi manca Giovenco - Manuale teorico-pratico di gastronomia con ricette
Questo libro è un escursus storico-culturale sulla gastronomia del dopoguerra, un compendio sulla cucina alternativa, una digressione sui mutamenti dei gusti e sulle sue manipolazioni da parte delle industrie, una divagazione sugli aspetti sensoriali della vita, una carrellata sulla cucina di strada siciliana. Con ricette.