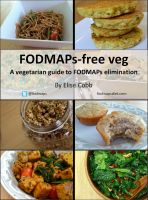 FODMAPs-free veg: A vegetarian guide to FODMAPs elimination
(4.60 from 5 reviews)
This ten day elimination plan is for those who have been prescribed to start a FODMAPs free diet. It's also for those who are health conscious, vegetarian, and/or vegan or looking to incorporate more plant based meals into their diet. At first diagnosis, I struggled with the overwhelming nature of FODMAPs so my hope is to ease the process for others with a straight forward plan and recipes.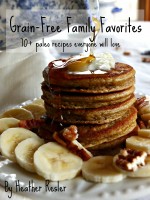 Grain-Free Family Favorites - 70+ paleo recipes everyone will love
(5.00 from 1 review)
Grain-Free Family Favorites will be your go-to cookbook for healthy paleo recipes that you can serve to anyone! Packed to the gills with 70+ delicious and nutritious recipes, there's something for everyone here! Includes a photo of every recipe, a guide to transitioning to paleo, and tips for eating healthfully on a budget.