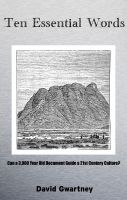 Ten Essential Words
Can the relevancy of the Christian faith and the answers to so many complex questions we face today be as simple as getting back to some of the basic tenants of the faith? This book attempts to reclaim the original intent of the Ten Commandments given in their ancient context and brings them forward as a healthy and relevant way to live in today's world. The answers may surprise you.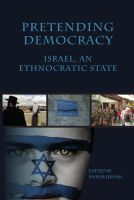 Pretending Democracy
Can a state be both democratic and ethnically self-defined? Pretending democracy: Israel, an ethnocratic state unpacks this issue by using Israel as a case study. Based on papers presented at AMEC's 2010 conference themed 'Locating ethnic states in a cosmopolitan world: The case of Israel', the book interrogates concepts such as 'cosmopolitanism', 'nationalism', 'ethnocracy' and 'citizenship'.