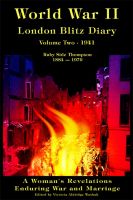 World War II London Blitz Diary, Volume Two, 1941
This Diary was written during the World War two London Blitz years by a woman experiencing the nightly terrifying bombings. The diary reveals what the average Londoner experienced during that time; events that today have been forgotten or lost to younger generations. This is volume two of a four volume series written by Ruby Alice Side Thompson.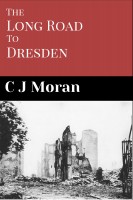 The Long Road to Dresden
On the night of February 14th, 1945, heavy bombers raided the German city of Dresden. The damage and the death toll were extremely heavy. It was hideous and tragic. It was only one such of many such events yet the raid has become a cause célèbre. It was no freak but one event in a long chain of events. This is the story of how that chain developed.