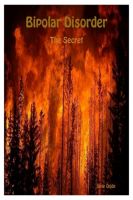 Bipolar Disorder: The Secret
In America, there are close to 6 million adults affected by Bipolar Disorder, without counting the countless youth, who are now being diagnosed with this disease. These short stories are based on the true accounts as they happened in a psychiatric hospital.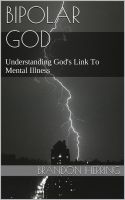 Bipolar God: Understanding God's Link to Mental Illness
This book provides evidence for a philosophical understanding of God's link to mental disorders such as bipolar disorder and schizophrenia along with other related mental afflictions. This evidence is provided through different relationships God establishes with people throughout the Bible along with some of the decisions that He makes.