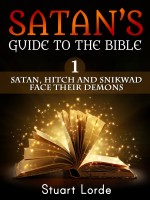 Satan's Guide to the Bible - 1 Satan, Hitch and Snikwad Face Their Demons
(4.75 from 4 reviews)
Ever wondered what was IN the Bible, but didn't want to get involved - or perhaps you're trying to escape? Here's your Hell-sent opportunity. Satan and his minions Hitch the hobgoblin and Snikwad the sprite, begin at the Beginning and embark on an entertaining, belief-free adventure where they discover that Yahweh the Bible god is not God, and the fiendish new Reformation Hypothesis explains why.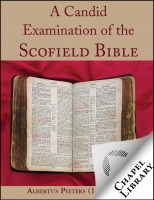 A Candid Examination of the Scofield Bible
(3.00 from 1 review)
Booklet by Albertus Pieters. The Scofield Bible may be called perhaps the most influential single work thrust into the religious life of America during the twentieth century. In general Bible knowledge, Scofield makes many mistakes. This booklet critically examines four key doctrinal areas.