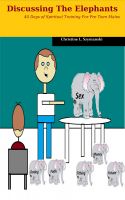 Discussing The Elephants: 40 Days of Spiritual Training for Pre Teen Males
Why is it that the curricular world seems to celebrate the coming of age with parties and big gifts, but we in the church seem to overlook these important times in a child's life? This book was created for intense spiritual training for young boys 12/13 of age to prepare them for their teenage years.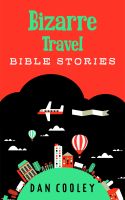 Bizarre Travel Bible Stories
It's not enough to get the Bible into our kids – we need to get our kids into the Bible. Bizarre TRAVEL Bible Stories will make your children's travel time as much fun as the destination. Hopefully it will for you too! Included is, "Race to Jail" from BIZARRE Bible Stories, and "King in a Suitcase" and "The Madman Chariot Driver" from BIZARRE Bible Stories 2! For ages 7 and up.