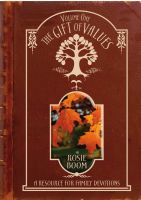 The Gift of Values ~ Volume One
(5.00 from 1 review)
Do you struggle with family devotions? Do you long to help your children develop values such as honesty and courage? This book will encourage and inspire you to give your children the priceless gift of values. Fun to use; full of stories, inspirational quotes and creative ideas to help you in this vital task. A valuable practical resource for parents.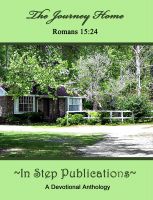 The Journey Home: Romans 15:24
(5.00 from 1 review)
The Journey Home: Romans 15:24 will take you on a quest so that you will have a deeper relationship with Christ. Eight writers will share their life experiences of trails and joys they have encountered on their walk through their own faith in Christ.