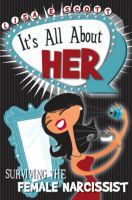 It's All About Her - Surviving The Female Narcissist
"It's All About Her" offers first-hand personal accounts from numerous men who have fallen for the female narcissist and become ensnared in her trap. In addition, it explains the personality of a narcissist and offers Six Steps to help you break free and get off the "crazy-train" that a female narcissist creates in order to keep you hooked and forever catering to her needs.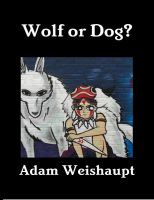 Wolf or Dog?
There are two types of human being - "wolves" (aggressive, assertive dominants who are determined to get what they want) and "dogs" (timid, domesticated, submissives, continually at the mercy of the wolves). Capitalism is a wolf ideology. Christianity, Islam and Judaism are dog religions - intent on forcing you onto your knees and making you obey endless commandments. Are YOU wolf or dog?