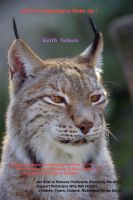 99.5% of Americans Wake Up
99.5 % of Americans Wake Up! Be inspired by pictures, stories, & informative internet links. Do Not be Bullied and Manipulated by the 00.5% Anymore. Stand up to their lies, to their buying votes, to their profiteering from fracking & assault weapons and toxic substances, to their disregard for Mother Earth and for you and your children. Be Inspired to Vote for Stand Up politicians to act Now.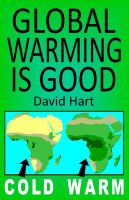 Global Warming Is Good
(5.00 from 1 review)
A warmer climate: good or bad? The icy polar regions would thaw. But would hotter parts of the world dry up? In the past they didn't. Five periods in the last half-million years were warmer than today. Each time the Sahara got more rain and turned to lush grass. When Earth warmed up the forests bloomed and the deserts shrank. But when Earth got colder the deserts expanded and the trees died back.