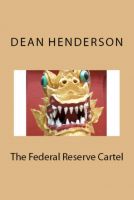 The Federal Reserve Cartel
The Federal Reserve Cartel is a brief well-documented history of the Eight Families who control the world's private central banks and most of the planet's resources.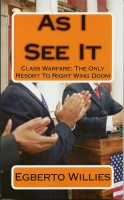 As I See It: Class Warfare The Only Resort To Right Wing Doom
Today's politics affect your finances, your wealth, your job, and your income directly. This book ties it all together. There is an ideological battle between the Left Progressive Liberals and the Right Wing Conservatives. This book presents an easy to read description of the issues and provides a logical solution to the economic woes of the country as it affects us all.