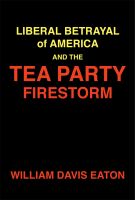 Liberal Betrayal of America and the Tea Party Firestorm
(4.50 from 2 reviews)
This book explains why liberals hate America, the enormous power of the Tea Party movement, and the many ways individual citizens citizens can act to revive the spirit and confidence of of a great nation under siege.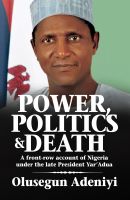 Power, Politics and Death
(3.50 from 2 reviews)
Filled with political intrigue and revealing anecdotes, Power, Politics, and Death chronicles the events and power struggles within the Nigerain government during President Yar'Adua's time in office, particularly in the final months leading up to his death. Readers also get the inside story on Yar'Adua himself: his successes, struggles and unfulfilled political dreams.