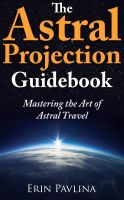 The Astral Projection Guidebook: Mastering the Art of Astral Travel
Whether you're a beginner or on the road to mastery, the Astral Projection Guidebook will explain everything you need to know to have safe & exciting astral experiences. Learn from a pro how to achieve separation, protect yourself from dark entities, and even connect with deceased loved ones. Comprehensive and informative, this book contains everything you need to master the astral realms.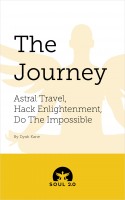 Soul 2.0-The Journey: Astral Travel, Hack Enlightenment, Do The Impossible
Do you have the feeling there is more to life than what we can see? That you are capable of so much more… but you don't know what? Is every day blurring together… the same thing over and over? Well, there is another way. There is a secret locked inside of you that nobody is talking about. A secret so important that the "powers that be" have quietly swept it under the rug for millennia.