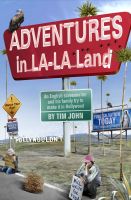 Adventures in LA-LA Land
What's Hollywood like behind the scenes? How does real life compare to reel life? Do the stars create more drama off-screen than on? Is the local social network really full of desperate housewives? How can an English writer find work?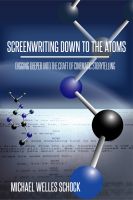 Screenwriting Down to the Atoms: Digging Deeper into the Craft of Cinematic Storytelling
"Screenwriting Down to the Atoms" represents the next generation of screenwriting guides. Using fresh approaches and new discoveries, "Atoms" looks closer and digs deeper to explore concepts in greater detail while pushing thought further with new, never before seen methods. Atoms allows readers to fully grasp the art of storytelling and execute it like never before.