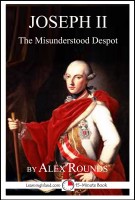 Joseph II of Austria: The Misunderstood Despot
Joseph II of Austria was a complicated man. He loved his subjects and was willing to do anything for them. Unfortunately for them, in his mind that meant telling them how to do everything! Joseph had been raised to believe that, as royalty, he was smarter and better than anyone else. He believed that being kind to them meant treating them like children. Learn about him in this 15 minute biography.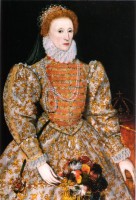 What's So Great About Queen Elizabeth I? A Biography of Queen Elizabeth Just for Kids!
She was born on September 7, 1553 to King Henry VIII and his first wife Catherine of Aragon. Life may have started out pleasantly enough, living in the royal palace with her father the King – but things wouldn't stay so pleasant for long. You may know the name Queen Elizabeth, but perhaps you've wondered, "What's so great about her?" This book (part of the "What's So Great About…") series, give