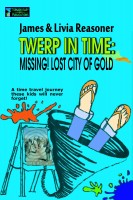 Twerp In Time: Missing! City Of Gold
by

James Reasoner

&

Livia Reasoner
When Dennis Fletcher invites two of his classmates over to work on a group project, they suddenly find themselves in the middle of Coronado's Conquistadors--and Dennis's execution is slated only a few days away! How did they travel back in time to the 1500's? And how are they going to get back to their own time before Dennis meets his end?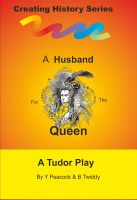 A Husband for the Queen
by

Brian Twiddy
A short, funny play for 7 - 11 year olds. Set in the time of Elizabeth I, the country needed stability, and the Queen's ministers decided that she ought to be married. The Queen, however, had other ideas. The book contains a craft activity,relevant to the Tudor times.