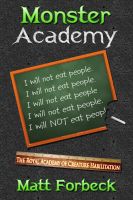 Monster Academy: I Will Not Eat People
Under the watchful eye of his undead principal, Mr. Mortis, Ruddy the boy dragon must deal with his werewolf and goblin roommates and contend with a pair of troll-orc bullies bent on showing him who's boss at this school. But it all gets worse when a famed monster hunter turns up dead and the dragon kid is accused of his murder.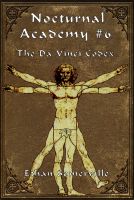 Nocturnal Academy 6: The Da Vinci Codex
The mysterious Church of the Stigmata have set up in Appleton and are actively recruiting new followers. They appear to want to close the Nocturnal Academy down, but are really after something else, an extremely powerful tome of Magick hidden within the school.