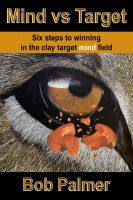 Mind vs Target: Six steps to winning in the clay target mind field
by

Bob Palmer
(5.00 from 1 review)
Bob Palmer's highly acclaimed SportExcel system is a revolutionary way to win, and it is changing the way clay-target shooters approach their game in North America and around the globe. No matter if you're a world-class shooter, a coach, a weekend enthusiast, a beginner or a parent, this book is your handbook to using your very powerful Zone to learn how to win.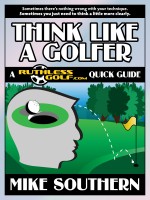 Think Like a Golfer: A RuthlessGolf.com Quick Guide
by

Mike Southern
Do you think sports psychology means repeating "You can do it!" to yourself as you prepare to make a scary shot? Let Mike Southern, author of the long-running Ruthless Golf blog, teach you how to build a strong self-belief that won't wilt under pressure. You CAN learn to "Think Like a Golfer"!