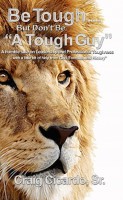 Be Tough ... But Don't Be "A Tough Guy"
(5.00 from 1 review)
Be Tough ...But Don't be "A Tough Guy" is for today's leaders and those that strive to be. It shares the idea of "toughness" being the combination of serving and caring for those they lead while demonstrating exemplary dignity and class. It is a guide for leaders who believe in this combination of compassion and toughness, and are committed to the values that will lead to their team's success.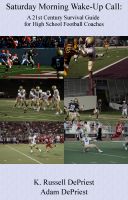 Saturday Morning Wake-Up Call: A 21st Century Survival Guide for High School Football Coaches
(4.00 from 2 reviews)
The conclusions drawn by analyzing statistics from college and professional football often do not translate to the high school game because the games are so different. This book puts those powerful statistical techniques for maximizing a team's chance of winning into the hands of high school coaches and fans. These techniques are illustrated using the Pulaski Academy Bruins as a case study.