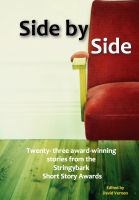 Side by Side
(5.00 from 1 review)
Twenty-three award-winning short stories from the Stringybark Short Story Awards will delight and intrigue you in this anthology of clever tales from Australian and international short story writers.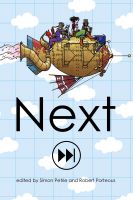 Next
(3.00 from 1 review)
The theme for CSFG's next anthology is… well, 'Next'. Sequence. Succession. Cause and effect. What happened. Next. An anthology of Australian speculative fiction edited by Simon Petrie and Robert Porteous and published by the Canberra Speculative Fiction Guild.