Sub-categories:
Africa / South / Republic of South Africa | Western region | South | Central region | Northern region | Eastern region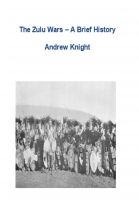 The Zulu Wars - A Brief History
The Anglo – Zulu wars, a clash between the might of the British Empire with the African Zulu Kingdom, began in 1879. The British forces, led by Lord Chelmsford, invaded Zululand. Many battles ensued, including a stunning Zulu victory at Isandlwana, and the near-collapse of the garrison at Rorke's Drift. However, in the end, the British were triumphant. The Zulu would no longer be free.