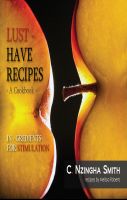 Lust-Have Recipes, Aphrodisiac Cookbook
(5.00 from 1 review)
Do you eat foods that arouse you? If not, start now with the explosively potent ingredients used to create the libido enhancing meal & drink recipes featured in Lust Have Recipes, Aphrodisiac Cookbook. Each orgasmic recipe is paired perfectly with steamy poetry, sex tips, and fun ideas on how to create an unforgettable bedroom experience.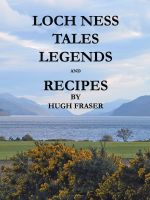 Loch Ness Tales Legends and Recipes
(5.00 from 14 reviews)
A fascinating insight into a land of legend and myth. In this book, you will join the salmon poacher of yesteryear and meet the Loch Ness Monster. You will cook and feast on steaming haggis and clootie dumplings.Taste the home made whisky and host a Burns supper.Sing and discover the meanings of songs and relive events from Scotland's past. A wondrous portrait of a disappearing way of life.