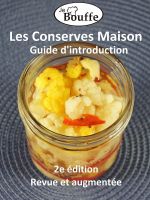 JeBouffe Les Conserves Maison
Ce guide a pour but de vous fournir les informations nécessaires à la production agréable et sécuritaire de vos premiers petits bocaux. Il vous accompagnera dans toutes les étapes, de la préparation jusqu'à l'entreposage de vos produits. Découvrez les principes et les méthodes éprouvées pour réussir vos premières conserves. Utilisez les 12 recettes incluses pour vous faire la main.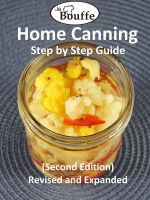 JeBouffe Home Canning Step by Step Guide (second edition) Revised and Expanded
(4.00 from 1 review)
This guide is intended to provide you with the essential information to make your first small jars in a safe and enjoyable way. It will guide you through all stages from preparation to storage of your products.