Sub-categories:
Japanese | Chinese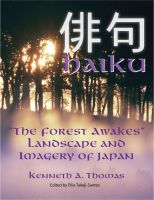 The Forest Awakes: Landscape and Imagery of Japan
by

Kenneth A. Thomas
A vivid, emotional trip throughout Japan is presented in this collection of haiku by author Kenneth Thomas with a Foreword written by Dr. Nakato Hiroshi, president of the Minneapolis Japanese School. In these three line, light verses you will be able to visualize Japan with fun, sensitive and intimate details of Japanese culture. This visual transit of Japan that will leave the reader enchanted.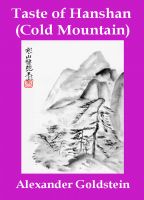 Taste of Hanshan (Cold Mountain)
by

Alexander Goldstein
Han Shan and Shi De are two inseparable characters in the history of Chan (Zen) Buddhism, forming one of the most favourite subjects of Oriental fine arts: Shi De is often pictured with a broom, and Han Shan with a scroll to represent two of many paths to Enlightenment—honest labour and scriptural studies. Their poems became famous Chan quotations to be a compulsory reading for Chan practitioners.