J.J. Bonds
Biography
J.J. Bonds is an independent author who writes Young Adult Paranormal Romance & Urban Fantasy. Her debut novel, Crossroads, was released in fall of 2011. It is the first in the Crossroads Academy series. J.J. lives in Carlisle, Pennsylvania where her love of all things paranormal keeps life interesting. She lives with her husband, daughter and two rambunctious dogs.
Where to find J.J. Bonds online
Videos
Crossroads Trailer
Crossroads Trailer
Books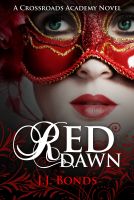 Red Dawn (Crossroads Academy #2)
New rules. New students. New relationships. Things at Crossroads Academy are going to be a little different this fall. When a friend's life is at stake, Katia will be forced to choose between the safety of Crossroads and an enemy more dangerous than any she's ever faced. Will Katia have the courage to risk it all -including her life- for a friend?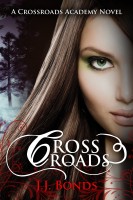 Crossroads (Crossroads Academy #1)
(4.00)
When Katia enrolled at Crossroads Academy she knew things weren't exactly going to be easy. The sole heir to the worlds' most powerful vampire, her presence was bound to cause a stir. But nothing could have prepared her for this. Whispers follow everywhere she goes. So does trouble. Nothing at Crossroads is what it seems and Katia's secrets may be the darkest of them all.
J.J. Bonds's tag cloud