Molly Greene
Biography
I'm an independent writer with an extensive real estate background. Licensed as a Realtor® in 1985, I went on to develop a business producing custom newsletters for agents, loan originators and rental owners, and have since worked in Marketing Communications for several national lenders.

My original articles have appeared in the National Association of Realtors® Magazine, the San Diego Association of Realtors® Magazine, Apartment Association magazines throughout California, Scotsman Guide, and the Reader's Digest. I am also author of the booklet "For Sale By Owner." My mystery novel "Mark of the Loon" will soon be available on Smashwords, and I'm at work on the sequel, "Rapunzel." (Read excerpts on Scribd!)

I've bought, rehabbed and sold six homes over the years – several by owner, without benefit of an agent in either purchase or sale – and am currently remodeling number seven.
Books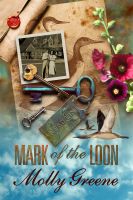 Mark of the Loon
By
Molly Greene
Price:
$2.99 USD.
Words: 77,700. Language: English. Published: June 24, 2012. Category: Fiction
Single workaholic real estate agent Madison Boone renovates and "flips" property on the side, and her work-centric lifestyle leaves little time for anything beyond business and her three wise, hilarious friends – until she falls in love with an old stone cottage. When history and romance join forces, a series of mysterious events both endanger Madison and lead her to love – and a permanent home.
Molly Greene's tag cloud