Eddie Matikiti
Biography
My full name is Edmore Matikiti but I prefer to be called Eddie. I am a 29 year old male who is single and works as an IT consultant for an accounting software company in Joburg. I am Zimbabwean emigrant living in South Africa and have been here for just over two years. I have a Marketing Degree. At school I enjoyed English literature and History but I majored in commercial studies. My first attempt of writing was in 2001 when I had just finished writing my high school exams. I was inspired by my religious faith to write a motivational book which I decided to call The Chronicles of Success. This writing is still work in progress and yet to be completed. I have written 2 articles that were printed in the Zimbabwean newspapers, The Herald and The Independent. These were comments about the socio-political realities there. I enjoyed reading literature by African writers especially West African writers like Chinua Achebe and Ngugi wa Thiongo. Their writings particularly fascinated me because of their metaphoric genius. I am also a fan of western Literature and have enjoyed the literary brilliance of William Shakespeare, George Orwell and Charles Dickens.
I enjoy listening to music, reading and watching movies. I am not an active sportsman but I do love watching my favourite soccer teams play and win. I am not necessarily passionate about fiction literature. I tend to lean more to factual studies about the world around me. I am also a guitar learner. I love travelling to new places and fishing. I love cars and am interested in gadgets.
I am inspired to write by my emotions. I need to feel strongly about something and I begin to write. This was the case with this book as well as the letters published in the newspapers.
Where to find Eddie Matikiti online
Books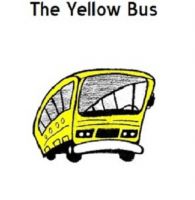 The Yellow Bus
NaNoWriMo 2012 book. Last updated 2012-11-21 23:43:06
The book was initially meant to be a short story about the lives represented in a travelling bus and the drama that goes on there in. These people's lives mirror what goes on in real life both good and bad. The book was inspired by my experiences as a person and some of the scenarios that exist in my imagination.