Emily Gould
Biography
Emily has been making up stories since before she could properly speak and has progressed from talking about them, to writing them, to finally typing and publishing them. She writes the kind of stories she likes reading, and is always gratified and mildly surprised to find other people enjoy reading them too. As well as writing stories about men who fancy each other, she enjoys knitting, listening to glam rock, and doing yoga (although not all at the same time).
Books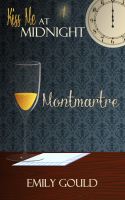 Montmartre
Thomas meant to stay in Montmartre for three months. Somehow three months turned into three long years in a city of sin and vice, a city that has begun to feel more like a trap from which there is no escape—until a man arrives who reminds Thomas of home and the things he meant to do before Montmartre.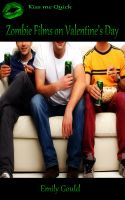 Zombie Films on Valentine's Day
There's nothing worse than spending Valentine's Day without a date, or so Alec believes—and all his friends agree. Desperate not to spend the night alone, he tries asking everyone he knows to hang out with him, even going to so far as to ask a member of his awful band to hang out for the night. Anything, after all, must be better than spending Valentine's Day alone.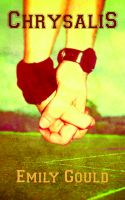 Chrysalis
Ever the victim of friendship, Luke seeks out rugby player and fellow student Josh with the intent of asking him out on behalf of a friend. In a moment of panic, he accidentally asks Josh to go out with him instead. Fully expecting to be punched by Josh and his fellow jocks, Luke is dumbfounded when Josh instead says yes...
Emily Gould's tag cloud