Robert Bowker
Biography
Robert D. Bowker is a husband, father, grandfather, long-time teacher, minister, writer, and sufferer with clinical depression. A stay in the mental health ward of a local hospital motivated him to advance awareness of mental illness by creating characters and stories inspired by the people and situations he encountered. Please watch for future publications in the Stories from the Psych Ward series. You may also visit his blog at http://rdbowker.org.
Where to find Robert Bowker online
Books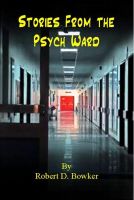 Stories From the Psych Ward
This collection of stories was inspired by people met by the author during his stay in a mental health unit. The characters are tragic, heroic, disturbing, and inspiring--and as real as your family or friends. Explore mental illness and its treatment through the stories of those living with its effects.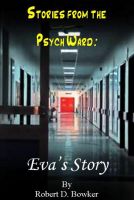 Stories from the Psych Ward: Eva's Story
This short story is a fictional account inspired by real people encountered by the author during his own stay in the mental health ward. Eva's Story portrays a woman suffering from clinical depression, and some of the choices she and her husband must face--and the consequences they must live with.
Robert Bowker's tag cloud