Dennis Osondu III
Biography
Dennis Ukeajah Osondu is the African American writer born to a Nigerian father and an African American mother, right here in the good old USA. His last name, if translated properly, means: "run for your life" and seems perfect for a person writing horror and science-fiction. He takes reading and writing seriously; so seriously that he's giving two of his novels away for free. Partly, as an advertising tool; partly, because he wants to expose as many people as possible to what he considers BLACK SCIENCE FICTION. He currently resides in New York City, where he plans on completing his BLACK*HONEY series. Novels that attempt to capture his deep infatuation with Black chicks. He's also in the beginning stages of writing a book on writing and a children's book. Stay tuned.
Books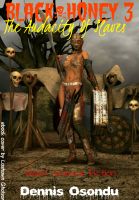 Black Honey 3: The Audacity Of Slaves
by

Dennis Osondu III
On a quest to meet his favorite actress, David Jackson must travel into another dimension where a race of giant black women rule the world and have enslaved the entire planet. Enlisting the help of his friend Vince, the boys journey to a land where sand sharks prowl the frigid nights, while monstrous Sand Suckers stalk the hot daylight hours. Welcome to Valon, the terrifying world right next door.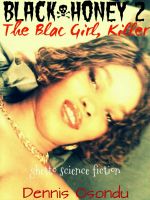 Black Honey 2: The Blac Girl Killer
by

Dennis Osondu III
BLACK*HONEY 2: The Blac Girl Killer is the compelling story of an African-American woman kidnapped at gun point by a crazed lunatic. Jefthrow who appears human, has a creature lurking beneath his skin, and seeks the formula that will destroy it. Dawn's realization that her father isn't the humble janitor she thought he was, but is the scientist responsible for Jefthrow's plight overwhelms her.
Dennis Osondu III's tag cloud