Cori Lynn Arnold
Biography
Cori Lynn Arnold has worked as a hotel housekeeper, handy woman, laundry attendant, radio disc jockey, library clerk, historical photographic archivist, mathematics tutor, teaching assistant, art work framer, photo lab junky, portrait and wedding photographer, high school algebra teacher, internet security researcher, security analyst, computer programmer and ethical hacker. She currently resides in Connecticut and can be found roaming from coffee shops to book stores wearing the same cheap brown 'good luck' sweater ripping apart at the seams.
Where to find Cori Lynn Arnold online
Books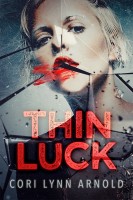 Thin Luck
by

Cori Lynn Arnold
(5.00 from 1 review)
Robyn, a once decorated local news reporter in Hartford, Connecticut, is released from prison only to find out her husband has skipped town with her son. What follows is a cross-country thrill ride of a noir, where the femme fatale is out to find her man.
Northern Deceit
by

Cori Lynn Arnold
Angry over being kicked off a case in Rochester, New York, Detective Louis Baker makes a rash decision to fly to Alaska when her partner, Detective Bert Hicks, calls her for bail money. When his mother's charred body is found down a desolate road, her secret life begins to unfold, and the harsh Alaskan wilderness becomes as formidable as finding the killer.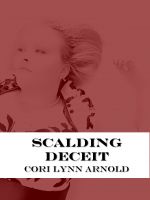 Scalding Deceit
by

Cori Lynn Arnold
A string of overdoses in Rochester, New York's bedroom suburbs has Detective Louis Baker and her partner Robert Hicks wondering if the only survivor, a wealthy pharmaceutical manufacturer, is the mastermind behind the tragedies, or the man who can lead them to the devious killer.
Cori Lynn Arnold's tag cloud